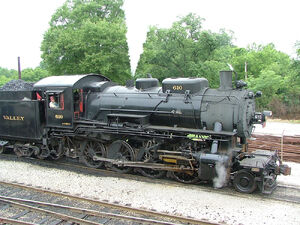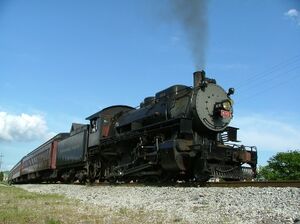 The Baldwin-Lima-Hamilton Corporation built the 610 in 1952 for the U.S. Army.  It was one of the
last
steam locomotives built for service in this country.  The Army used the 610 as a training locomotive, preparing crews to operate on European railroads if the need arose, and they retired it in the early 1960s.  After coming to TVRM in 1978, the locomotive was restored to operation and it has been in nearly continuous service since 1991.  The 610 is currently out of service awaiting a major overhaul after which it will reenter service at TVRM.
Ad blocker interference detected!
Wikia is a free-to-use site that makes money from advertising. We have a modified experience for viewers using ad blockers

Wikia is not accessible if you've made further modifications. Remove the custom ad blocker rule(s) and the page will load as expected.