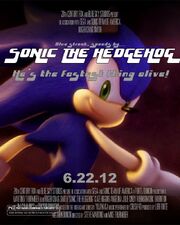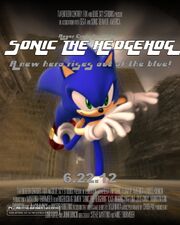 I like to edit pages, draw pictures, and watch funny shows. I'm a big fan of VeggieTales, Sonic, KND, & other cartoons.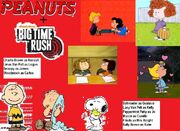 My contributions
Edit
Spoofs I've planned
Edit
And more
Shows or movies that I think should exist and would like to create (FANMADE!!!)
Edit
Sonic the Hedgehog (film)/Sonic Freedom Fighters (TV series)
Edit
Roger Craig Smith - Sonic
Jim Cummings - Dr. Eggman
Charlie Alder - Snively
Kate Higgins - Tails
Kath Soucie - Sally
Rob Paulsen - Antoine
Cam Brainard - Rotor
Nancy Cartwright - Bunnie
Cree Summer - Dulcy
Travis Willingham - Knuckles
Cindy Robinson - Amy Rose
Kirk Thornton - Shadow
In the movie, Doctor Eggman (or Robotnik if you prefer that name) creates the Ultimate Roboticizer to overpower Mobuis and bring his fantasy of a mechanical-powered world to life. Sonic and the Freedom Fighters round up everyone they can find to face off against the evil doctor and make the world a better place. In the spin-off show, the Freedom Fighters are still up against Eggman and Snively, but now they face new foes and new adventures. The movie and television series are both a reboot and a mashup between SatAM/Archie Comics and the video game franchise. It's produced by SEGA and 20th Century Fox.
The Calvin & Hobbes Show/Movie
Edit
Nancy Cartwright - Calvin
Frank Welker - Hobbes
Kath Soucie - Calvin's Mom
John DiMaggio - Calvin's Dad
Grey DeLisle - Rosalyn
Lauren Tom - Susie Derkins
Matt Hill - Moe
April Winchell - Miss Wormwood
Billy West - Calvin's Principal
Tara Strong - Bacon
The little troublemaker and his lovable sidekick finally get animated! In the Cartoon Network series, Calvin sets off on brand new quests with Hobbes. Watch his imagination, his craziness, and his excitement come to life on your screen. Then, in the corresponding feature film, Calvin must answer his most difficult question ever: is he getting too old for his stuffed tiger? The film also includes a special appearance by a brand new character named Bacon!
LarryBoy: A VeggieTales Movie (or LarryBoy: the Movie, The LarryBoy Movie, etc.)
Edit
Mike Nawrocki - Larry/LarryBoy, Jerry, Jean-Claude, Scallion #2, additional voices
Phil Vischer - Alfred, Bob/Thingamabob, Mr. Lunt/S-Cape, Jimmy, Mr. Nezzer, Philippe, Pa Grape, Percy, Scallion #1, additional voices
Lisa Vischer - Junior/Ricochet, Mom Asparagus
Dan Anderson - Dad Asparagus
Megan Murphy - Libby, Mayor Blueberry, Misty Seed (The Crackpot's right-hand veggie who later reforms)
Kristin Blegen - Laura, Lenny, additional voices
Lesley Benodin - Li'l Pea
Maggie Roberts - Annie
Cydney Trent - Petunia/Vogue, Fibrina (the Red Fib from LarryBoy & the Fib From Outer Space)
Jim Poole - Officer Scooter, Dr. Glocken
Brian K. Roberts - Scallion #3, Stu (a pea & Misty's personal intern who advises her to reform)
Chris Olsen - The M.O.L.D. organization (a big group of enemy robots)
Tim Hodge - The Crackpot (an eggplant who leads the organization of M.O.L.D. as a crime boss/scientist)
Bumblyburg needs a hero, but is he really that hero? DreamWorks and Big Idea are very proud to present LarryBoy: A VeggieTales Movie! In this possibly PG-rated film, an evil crime boss finds the Red Fib (named Fibrina) laying low and they work together to take control of Bumblyburg by getting everyone to sin against God, thus enlarging Fibrina and throwing the entire city into chaos. Using help from Alfred, Scooter, the Mayor, and the League of Incredible Vegetables, LarryBoy (who as Larry is the Daily Bumble's janitor) must help everyone see the error of their ways before the town is taken over. Can LarryBoy defeat the diabolical organization of M.O.L.D. (Masterminds Of Local Destruction)? Will Misty Seed listen to her intern Stu and do what's best for the town? And how much silliness can this adventure possibly contain? The movie features elements from Larryboy: The Cartoon Adventures (i.e. The Daily Bumble) and even features LarryBoy's origins somewhere around the middle of the film and a final one-to-one showdown with the Crackpot, who dresses as a robot for battle). It's an adventure of action, adventure, suspense and silliness as America's favorite plunger-headed hero learns that he is special even if he hasn't always saved the day. The film could also have an extremely epic musical score. It has to have references to other superheroes (mostly Batman). Plus, LarryBoy should have a slightly grittier voice than Larry. He also MUST save the day and act very heroic (less meaningless behavior) as well as have lots of different Batman-like gadgets (i.e. plunger nunchucks/'plungucks', Larryrangs, a plunger-shooter, a smoke bomb, a jet pack, more weaponry in his utility belt, powers/gadgets from the LarryBoy and the Bad Apple video game like the S.M.A.R.T. cape, etc.). Alfred could also have a motorcycle in addition to his scooter. The viewers could actually SEE Larry putting on his LarrySuit. The League can also appear but have less screen time than LarryBoy. Junior (AKA Ricochet) is the Daily Bumble's cub reporter, Bob (AKA Thingamabob) is the editor at the Daily Bumble, and Jerry records Petunia (AKA Vogue) as she reports news on live TV. Mr. Lunt (AKA S-Cape) works as a baker. And finally, the film needs to be about as dark as LarryBoy & the Fib from Outer Space and the beginning of LarryBoy and the Rumor Weed (i.e. most of the film should take place at nighttime with a few scenes that take place during the day).  But the most important thing is the movie's Bible verse, Romans 8:28.