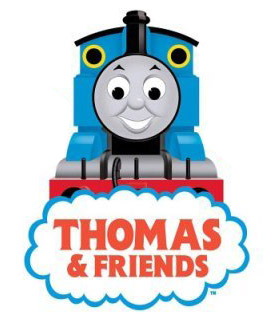 Since the Thomas and Friends Wikia disabled the blogs (I won't say too much, but they now have forums), I thought I'd post one of my blog posts from that site to here on Scratchpad.
Anyway, these are my top 10 favorite episodes of Thomas the Tank Engine and Friends.
For this list, I'll only go over episodes from the main Thomas series, meaning there will be no episodes from the Jack and the Pack spin-off series or any movies. Also, these are MY opinions, so please don't complain about my choices.
Also, a little note for those who read it on the Thomas wikia; this was from a few months ago, so keep in mind that the list might have changed.
Honorable Mentions
Thomas Gets Tricked
Thomas and Bertie's Great Race
The Duck and Diesel Trilogy
Donald and Douglas/The Deputation
Wrong Road
Thomas and the Missing Christmas Tree
Thomas, Percy and the Dragon
Henry's Forest
All at Sea
One Good Turn
Escape
Henry and the Elephant
Make Someone Happy
Rusty and the Boulder (I know some people hate this episode; but if you ignore all the unrealism in this episode, it's really fun to watch)
Twin Trouble
Gordon Takes a Tumble
Tickled Pink
Percy and the Calliope
Now, here's the actual list:
10. - Edward the Great
Do you want to know what happens when you cross Thomas and Friends with The Tortoise and the Hare? Look no further. Season 8 was a decent season and this is one of the best episodes from it. Edward was determined to win the race and he ends up winning due to Spencer falling asleep. The only nitpick I have is Edward's load. I don't think he would have struggled with just one flatbed. But other than that, this episode is enjoyable.
9. - Away from the Sea
This was the introduction of Porter, who is one of my favorite characters; and this episode also had a CGI flashback of a model series (Salty's Secret), which is one thing I think the show needs more of. Plus, this episode had a good moral; don't jump to conclusions before you find out the truth (Salty thought Porter was going to replace and that he would be sent back to the quarry).
8. - Duncan and the Grumpy Passenger
This episode was a great way to bring Duncan to CGI series. It has a good cast of characters; Duncan and the grumpy passenger played their roles very well and this episode also had a good moral; you can't please everyone all the time. Plus, the ending was a bit humorous. Overall, it's a great episode and second best narrow gauge episode.
7. - Gallant Old Engine
This episode is why Rheneas is my favorite narrow gauge engine. It shows him at his best and how he saved the Skarloey Railway. I also like the last scene of him returning home.
6. - Percy's Ghostly Trick
This was the first spooky-theme episode in the series and it's a great episode. The music was terrific and it has a good plot, and even the part where Percy plays his trick on Thomas was fun to watch. This is also one of those episodes where I find both the UK and US narrations to be great. Both Ringo and George narrated this episode very well and I really like the echo part of their narrations at the beginning. All in all, I think this is Percy's best role to date.
5. - James Goes Buzz Buzz
In my opinion, this is James' best role to date. It has a bit of humor in it, very nice animation of the bees and a great cast of characters.
4. - The Flying Kipper
Ah yes, an episode that a lot of Thomas fans say is the best adaption of all; and I couldn't help but agree a bit. This episode has some nice scenes and camera shots, the music was fantastic and the crash was filmed brilliantly. It's Henry's best role in my book.
3. - Emily's New Coaches
I really like Emily, and since this was her introduction, I felt it deserved to be on the list. Also, it has a good plot. I felt sorry for Emily when the other engines were ignoring (though a slight nitpick, I don't think Edward would ignore her or anyone). And that scene where Emily saved Oliver and thrilling. This was definitely a great way to introduce Emily to the series.
2. - Edward's Exploit
This episode is a great example of why Edward is one the best characters in the series. It shows that he never gives up and determined to get his passengers home. Also, like most episodes, the music was fantastic. It's a great episode from a great season.
1. - Trouble for Thomas
I enjoyed a lot of episodes of the show when I was young. And out of all them, this one was the one I enjoyed the most. I think it's a great plot; Thomas wants to do something other than shunt coaches around the yard. Then Edward offers Thomas a chance to pull some freight cars. Then Thomas gets so excited about pulling them that he doesn't listen to Edward's warning about how troublesome they can be, which gets him into trouble. It has some great scene and, once again, the music was superb. Overall, this is one episode I'll always enjoy.
Agree or disagree with this list? Leave your thoughts below.
Ad blocker interference detected!
Wikia is a free-to-use site that makes money from advertising. We have a modified experience for viewers using ad blockers

Wikia is not accessible if you've made further modifications. Remove the custom ad blocker rule(s) and the page will load as expected.