My local time is: 7:25PM EDT, Thursday, September 3, 2015

(update)


SpikeToronto (talk • contribs • blocks • protects • deletions • moves • rights • renames) 63,751
The previous discussions are archived as per Scratchpad's talk archiving policies. Wikians may want to survey the archives before starting a new discussion to determine if any issue of interest is dealt with therein. This current talk page is for starting new discussions not covered in the archive, or for re-visiting older issues. The archives themselves are not to be edited.

Thanks! — SpikeToronto
Archived to

June 23, 2015.
Mobile Script
I looked into different ways to load the scripts, and according to the dev wiki importArticles is the best for performance. Now, you said it causes your mobile device to crash. I looked into this, and I discovered this. The Runescape Wiki uses this page in very interesting ways that I think we could adapt to here. See for yourself. This would provide faster performance for computers without crashing mobile devices.
~Curiouscrab (talk) 14:22, June 25, 2015 (UTC)
A few things, which I'll enumerate.

importArticles

Dev wiki members are other Wikians, like you and I. Their expertise certainly exceeds – by an order of magnitude! – the average Wikian. But, their best practices suggestions are just that: suggestions. They are not edicts from on high.
A number of equally skilled Wikians disagree about the benefits of importArticles
Your predecessor here (a professional in this field) and I tried importArticles and had it working quite well. (He was a real believer in it.) But, it was never consistent.
It may be great for us to use importArticles here, but when someone visits this wiki who uses the older method either in their local or global JS, they often encounter JS issues including with scripts we are loading via importArticles
It's too buggy, and too much effort to maintain.

Mobile.

Generally, when the word mobile is used around Wikia – and specifically with pages like Mediawiki:Wikiamobile-menu – it means smartphones, iPod Touch, and other relatively small-screen devices. It does not mean tablets like iPad.
iPads are fully HTML5, CSS, JS, JQuery, etc., etc., compliant and compatible. iPad users use browsers (e.g., Safari, Chrome, etc.) to access Wikia and WMF sites. The only thing they lack is a JS console. (They can, however, integrate a CSS console into the Safari browser (which I have done).) Chances are if JS breaks on iPad, it will also break on a Mac. An iPad is essentially a small laptop computer.
Having said that, I recognize and acknowledge that this wiki is not mobile-compatible. By that I mean that it is not compatible with iPod Touch/iPhone users. That is a project that you can take on, if you want. There are some specialized tools for that purpose. At a later date, if you're interested, I'll introduce them to you and assign you the project.
Alright. Then, I guess there isn't much other to try and do with mobile stuff unless a user reports issues that I might be able to fix. BTW, I used my console to see how the function works and there are no parameters, so it actually uses another script to import all the data values via tables and thus that probably would overload a "mobile" (in this case, anything that can be move and used easily at the same time) device that isn't really meant for things as complex as that.
~Curiouscrab (talk) 17:32, June 26, 2015 (UTC)
Loading...
Here at the bottom of the page there is the text "Loading..." Any ideas what it's doing there?
~Curiouscrab (talk) 19:16, June 25, 2015 (UTC)
Yep. I know exactly what's going on there. That is the Admin Dashboard. It is a page unique to Wikia that brings together many of the tools used by Administrators on a daily basis. But, it only works properly in the Oasis skin. Try this link here to see how it's supposed to look.Look, I like Monobook. At Wikipedia, I still use it over Vector. At Wikia, I still edit all CSS/JS pages in Monobook. But, it simply is not the skin for which Wikia is designed. The main pages of most popular wikis here — even the main page at Community Central! — are simply not compatible with Monobook. (We keep the main pages at SP and ATW simple so that they remain compatible with Monobook.) You need to switch over if you are going to admin at Wikia. First, switch to Oasis in your preferences. Then, under Editing at Special:Preferences, make your settings look like these. This keeps you editing in source mode — just like in Monobook — and not having to use either of Wikia's horrible wysiwyg editors. Thanks! —

Spike

Toronto

06:56, June 26, 2015 (UTC)
P.P.S. On the AdminDashboard, never ever use these buttons:

ThemeDesigner
WikiFeatures
TopNavigation
P.P.P.S. You can test with them at your CC wiki, or at w:c:spiketoronto: if you need to. —

Spike

Toronto

07:04, June 26, 2015 (UTC)
Yeah. I saw it in Oasis and it didn't show, so I was just wondering what was going on. — Curiouscrab (talk) 17:29, June 26, 2015 (UTC)

Done ~Curiouscrab (talk) 18:32, June 26, 2015 (UTC)
Jcnsteve
Jcnsteve is giving me some trouble. He dosen't explain why he's deletes/adds things.He's puts the Buttocks and nudity links in the Bo sheep page. And then he insults me when I didn't even do and thing to him.
Plus I'm sorry, If I didn't edit this properly. I'm still learning. — UsagiCandy
Done. I placed a warning on his message wall. Thanks! —

Spike

Toronto

13:01, July 1, 2015 (UTC)
It's been a long time
Hi how have you been its been a long time? —

HypercaneTeen(talk)

01:21, July 3, 2015 (UTC)
Hi HCT! Long time no see. How are things? Did you ever implement, over at your wiki, the IP range calculator that you had asked about? Hope all's well. —

Spike

Toronto

06:26, July 3, 2015 (UTC)
No I have not, i completely forgot about that, I have a question may I make a hypothetical stars mini wiki here even though i already made it in July 2013? —HypercaneTeen(talk) 12:17, July 3, 2015 (UTC)
Was it deleted?! If so, you can always ask to have it restored at Scratchpad:Requests for undelete (shortcut → SP:RFUD). Also, you don't have to ask permission to create a mini-wiki. You can just go ahead and do it! You can either use the input box on the main page, or go to Scratchpad:Make a new wiki.  Note: After you create your mini-wiki, be sure to create the preload by clicking on the link that reads "clicking this link and saving that page". You should then use the create box on that mini-wiki main page to create all your new pages for that mini-wiki. Have fun! —

Spike

Toronto

15:41, July 3, 2015 (UTC)
 UPDATE: I just checked your deleted contributions, and nothing you have ever created has been deleted, unless you created it using a different account, or while not logged in. (By the way, everyone has to be logged in now to edit at Scratchpad. See: Scratchpad is now semi-protected.) —

Spike

Toronto

15:47, July 3, 2015 (UTC)
No, I meant i already made a wikia wiki about it but its dead so maybe starting over as a mini wiki could help it. — HypercaneTeen(talk) 17:54, July 3, 2015 (UTC)
Oh yeah. Wikia has an algorithm that deletes inactive wikis. So, perhaps that's why yours is gone. You might be able to ask them to restore it for you. You have to give them the exact URL that it was (example URL: http://scratchpad.wikia.com). —

Spike

Toronto

17:58, July 3, 2015 (UTC)
It's not gone it's just very inactive with no contributors: http://hypothetical-stars.wikia.com/wiki/ — HypercaneTeen(talk) 18:12, July 3, 2015 (UTC)
Feel free to create as many mini-wikis – interrelated or stand-alone – as you want. You can even create a

HypercaneTeen Wiki

if you want.  We can be pretty relaxed in that regard. Thanks! —

Spike

Toronto

04:25, July 4, 2015 (UTC)
Restore Images
I wonder if you can restore an image of Baby Bop and BJ from the episode "It's Home to Me" I uploaded.—The preceding unsigned comment was made by ThomasandFriendsLover (talk • contribs).
You mean this one?
~Curiouscrab (talk) 18:11, July 20, 2015 (UTC)
Because I renamed the file. But, since you can't just rename a file nice and easy, I had to delete the old image, re-upload it under a new name, and fix any links/usages of the old image. ~Curiouscrab (talk) 18:14, July 28, 2015 (UTC)
Archived Polls
I created Template:Poll-done for archiving polls that have been completed. It works well right now, and would help protect some completed polls. ~Curiouscrab (talk) 17:53, July 20, 2015 (UTC)
Testing results at User:Curiouscrab/Sandboxes/Sandbox2. ~Curiouscrab (talk) 18:10, July 20, 2015 (UTC)
Done. Documentation is complete. ~Curiouscrab (talk) 18:14, July 28, 2015 (UTC)
Good work on the /doc. As for the template, can we pretty it up a bit? Can it be made to look like a poll result with, for example, a bar graph or a pie graph? We may already have an extension for creating such things (see: Special:Version). Thanks! —

Spike

Toronto

22:57, July 28, 2015 (UTC)
I don't see anything that can accommodate for the mentioned needs. I found a graph, but it isn't the type of graph I was hoping for. ~Curiouscrab (talk) 02:19, July 29, 2015 (UTC)
Hi and Infoboxes
Hey Spike, it's been a while :) I'm sorry abotu that -  I was away a long time, and then haven't been on Skype for ages (we switched to using Slack at Wikia).  So many many apologies for not keeping in touch. How are you?
I'm working on some infobox stuff at the moment, and I see Scratchpad has lots.  Generally I'm leaving messages on various forums, but with Scratchpad being unique I'm not sure what's best.  Maybe if I paste the message on the forum and then go ahead and start looking at the infoboxes?  Let me know what you think.
p.s. no message wall? come over to the dark side ;) -- sannse
(help forum | blog) 21:33, August 4, 2015 (UTC)
hahaha!! It's just easier for me with an old-fashioned talk page: It's so very hard to teach an old dog new tricks. But, I happily admit that message walls have been marvelous at fostering a greater sense of community here at Scratchpad. I'm amazed how much of an increase in collaboration they have engendered. It really makes me very happy to see the increased and improved interaction from a generally not-very-communicative lot. As for infoboxes, you are correct that Scratchpad has many, but I am not sure how many of them are actually used by the current community. What often occurs is that users imbed on a page what looks like an infobox, but it's really raw wikitable code (see example here). I think what might be better would be for there to be a set of brand-new infoboxes, created from scratch, to serve the users' various needs. To that end, a post on the forums asking the community what infoboxes they currently use, and what new ones they would like to see, might be a good starting point.It's so nice hearing from you again! I hope all's well. Thanks! —

Spike

Toronto

21:43, August 5, 2015 (UTC)
Looking at Special:Insights/nonportableinfoboxes, there are a lot of "real" infoboxes, so it might be best to start with converting those. But there are also a lot of different ones there, so some sort of consolidation and organization would also be good. I'll find out tomorrow what sort of generalized boxes are possible with the new system, and also look a bit more at what already exists. It's getting a bit late here now though, so sleep-time for me. All's well here thanks, and I hope it is with you and yours too! -- sannse
(help forum | blog) 04:15, August 7, 2015 (UTC)
Hello again! I did try my hand at converting one after responding above. You can see the result at Template:Hero character infobox/portable. From the revision history you can see it required some post-conversion fixing. However, I think that that was because of that infobox's odd repetition of the |3= parameter in each section. The conversion app most likely expects to see a given parameter once only.As for infoboxes here at SP, I never said there weren't a lot of them; I said I don't think a lot of them are used currently. Many of them date from SP's earlier incarnation as the Wikia proving ground. A while ago, I did start a project of collecting for SP a variety of infoboxes (e.g., general, movie, television shows, television episodes, person, character, song, album, etc., etc.). But, like so many I things I start here, I was partway through when I got distracted by whatever need suddenly became more pressing. I still think that such a core suite of infoboxes would be very useful here.Finally, I defer completely to you on this issue. However you think we should best proceed is how we shall proceed. Thanks! —

Spike

Toronto

14:28, August 7, 2015 (UTC)
The conversion feature is very rough, it just gives you an outline to work with. I'll have another look at the list on Monday, and see what might work best. For tonight, I've just washed my dog, so that's enough productivity for a Sunday ;) Talk soon -- sannse (help forum | blog) 02:10, August 10, 2015 (UTC)
UserTalkNotifications
Upon further investigation, it appears that all of Wikia's notification system is broken thus breaking the script as well as not letting users know when they have a new message on a real talk page. ~Curiouscrab (talk) 20:43, August 6, 2015 (UTC)
P.S. I'm replying here because I'm doing testing with my talk page on this matter. Continue the conversation here please.

Done ~Curiouscrab (talk) 20:59, August 6, 2015 (UTC)
I'm not aware of any current problems with notifications (well, not any that sound like what you are seeing) Can you report any problem via Special:Contact please? Then we can look into it -- sannse (help forum | blog) 04:15, August 7, 2015 (UTC)
CC, I did notice something odd today: Instead of Wikia's system-wide notice regarding their current survey appearing at the bottom of the screen, it – along with the talkpage notice – were appearing at the bottom of the page. I had to scroll all the way down to where other wikia are promoted to see the lower righthand corner blue box(es). Odd. Thanks! —

Spike

Toronto

14:36, August 7, 2015 (UTC)
 Edited: 18:05, August 7, 2015 (UTC)
But, the messages work now? I discovered that somewhere there's some styling that declares anything with the id WikiaNotifications (i.e. the message system) was set to display: none. I re-wrote the script to remove the id in order for the script to work properly. ~Curiouscrab (talk) 18:09, August 8, 2015 (UTC)
Well, yes and no. It works inasmuch as the blue notification bubble appears. But, it appears at the bottom of the page where no one can see it. It's supposed to appear at the bottom of the screen, where it can be easily seen. You do realize I'm talking about Oasis, right? Monobook doesn't matter. For one, it works fine in Monobook; but, no one uses Monobook. Anyway, if there had been no changes made to the Dev wiki's program, prior to when this started happening, then it's most likely something on Wikia's side. As a test, I'm going to reset the community messages bubble to see where it pops up at (even though I know they're not quite the same thing). Thanks CC! —

Spike

Toronto

18:25, August 8, 2015 (UTC)
 UPDATE: Same thing is happening with the somewhat unrelated community messages bubble: It's appearing at the bottom of the screen and not at the bottom of the page, where it belongs. This must be a problem at Wikia's end. Switch to Oasis and browse around SP to see what I mean. Thanks! —

Spike

Toronto

20:08, August 8, 2015 (UTC)
I think the best thing is to send this to Special:Contact, it sounds like a job for Rappy to me -- sannse (help forum | blog) 02:10, August 10, 2015 (UTC)
┌───────────────────┘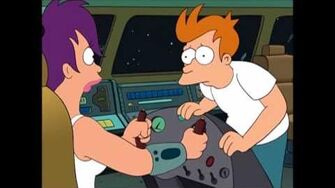 I just did some quick testing and the issue is in the Dev wikia's UserTalkNotifications script. Something in it causes all talk page notifications to push to the bottom of the page (as opposed to the bottom of the screen). When I append
?allowuserjs=0
to a given URL, the interwiki/crosswiki notification of talk page messages from a site still using talk pages (e.g., Admin Tools Wiki) appears properly at the bottom of the screen. The only script in my personal JS that impacts that "element" is the one for Dev wikia's UserTalkNotifications. Ergo, that must be wherein lies the problem.

For my advice on this matter, CC, please see
the affixed video
.

Thanks!
—
Spike
Toronto
07:42, August 14, 2015 (UTC)
Everything seems to be working for me in both skins. The only thing is the script only works on content pages and not message walls, so make sure you are using it on the right kind of page. Youhavenewmessages notifications don't appear for message wall posts, but rather a Wikia notification appears at the top of the page. When debugging, I discovered this fatal confusing factor. ~Curiouscrab (talk) 23:32, August 16, 2015 (UTC)
Now, it's not working at all. In fact, I received no notice for your message immediately above this post. And as for your other points, I have it set up correctly at my end, and understand how the Wikia notifications work for all instances in all skins. Thanks! —

Spike

Toronto

18:24, August 17, 2015 (UTC)
I disabled the script in Oasis and none of Wikia's notifications are showing up. I don't think the script is causing issues right now, but rather Wikia is having issues. ~Curiouscrab (talk) 15:32, August 19, 2015 (UTC)
It's most definitely Wikia's issue. With the script, the notification appears whether or not the talk page is fake or not. Without the script, nothing appears. As I said before, somewhere there is CSS styling hiding the messages for some unknown reason. I'll look around for it. ~Curiouscrab (talk) 15:34, August 19, 2015 (UTC)
From investigation I've discovered that adblock detects WikiaNotifications to be an ad and blocks it. This must be the source of the CSS. If you aren't using adblock, then I don't know what could be the cause of the issue. ~Curiouscrab (talk) 15:45, August 19, 2015 (UTC)
Could you report this to Special:Contact, with a screenshot please? I'm not sure what's going on there, but I think it may be custom code issues. If so, Rappy will be able to help. Thanks -- sannse (help forum | blog) 05:43, August 20, 2015 (UTC)
┌───────────────────┘
Crabman, I think it's the z-index stuff you've done here. Since the script piggybacks on Wikia's notification system, we should not need to re-style/re-position it in any way; Wikia's already got the Oasis bubble and the Monobook banner correctly positioned. But, just to be sure, whenever we can get into our global.js files again, I'll stop importing it in order to verify that Wikia's built-in, talk-page notifications are indeed positioning correctly. That way, we can determine if – as sannse suggests – we should Special:Contact staff. Until then, let's just back-burner the issue.

Thanks! — SpikeToronto 04:45, August 25, 2015 (UTC)
 Confirmed. I tested with my Oasis test account, which has no custom CSS/JS, and have determined that there is no issue on Wikia's side. The blue bubble, talk-page notifications appear exactly as they are supposed to appear. This strongly suggests that the issue is with w:c:dev:UserTalkNotifications. My money's on the z-index stuff.

Thanks! — SpikeToronto 03:50, August 26, 2015 (UTC)
Done Fixed. I removed the id from the stuff because adblock was having issues with it. The "z-index stuff" wouldn't have been the problem because, as we all know, x is horizontal, y vertical (and your issue in this matter), and z 3 dimensional. I undid the edits and the script is no longer compatible with adblock, so you'll have to either pick ads and the script or no ads and no script. Aka, all or nothing. ~Curiouscrab (talk) 22:39, August 26, 2015 (UTC)
Jcnsteve's Edit Summaries
Hello SpikeToronto. I don't know if you've noticed, but a user named Jcnsteve says something that seems a bit bad in the edit summary in some of his edits. He says that he wants to believe and that he also wants to arrest you, the latter part being the thing that seems bad. Pages that he's used it on include Pluto (Character), Goofy (character), Daisy Duck (Character), Donald Duck (Character), Mickey Mouse (Character), Roo (Character), Tigger (Character), Eeyore (Character), Piglet (Character) and Winnie the Pooh (Character). His edits on those pages are really not bad ones. It's just what he says about you in the edit summaries. Again, I wasn't sure if you were aware of this. So I thought I'd leave you a message explaining it. Would you mind telling me what you think of this? BiggestThomasFan (talk) 22:24, August 29, 2015 (UTC)
Thank you BTF for bringing this to my attention. That was very helpful of you. I decided to do the following:

Reverted all of his edits back to 2015-08-20.
Removed his disturbing edit summaries so they're no longer visible in article revision histories, his contribs, or recent changes.
Indefinitely blocked him (verify), which does not mean permanently blocked; it just means the block will not expire automatically, but can be removed once he engages us on his message wall.
Flags & Infobox Migration
I see how they work, but I don't see any additions to the flags and was wondering what was to be done with this feature. ~Curiouscrab (talk) 23:32, August 29, 2015 (UTC)
I've been working with Flags since it was rolled out to us over on the Community Council. It's quite possible that we may have no use for them here at SP. I thought having the {{draft}} template as a flag would be a good idea; but, only templates in ns:0 get auto-migrated. So, unless they activate auto-migration in other namespaces, we may have no use for them, sadly. In the meantime, please don't mess with them. Thanks! —

Spike

Toronto

23:38, August 29, 2015 (UTC)
I'd like to see these 2 new tools. ~Curiouscrab (talk) 14:09, August 30, 2015 (UTC)
Turns out it's only one. The other one I was thinking about is not activated here. The other thing is, we need to convert our wikitext infoboxes to these new "portable" infoboxes, which are compatible with mobiles (i.e., iPhones, iPods, etc.). You've probably seen the module at the top of the righthand side rail on every template page. Notwithstanding its appearing everywhere, it really is limited to infoboxes only. Before you start, I want to discuss it with you in chat. Also, I need to ask a staff member a question about this project first. To see an example, please see one I've done at Template:Hero character infobox/portable. You also have to read Help:PortableInfoboxes before we can begin. Finally, you can find a list of possible infoboxes at Special:Insights/nonportableinfoboxes. Note, however, that many of the templates listed there are not infoboxes and so do not need portable versions made of them. So, read up on all this "stuff", but don't start until we've chatted. Thanks! —

Spike

Toronto

03:40, August 31, 2015 (UTC)
Nice. They actually have wikitext for infoboxes. I didn't think they had them before. ~Curiouscrab (talk) 23:55, September 2, 2015 (UTC)
Before we start migrating our infoboxes, many of them need to be fixed like you did with Template:Hero character infobox. Also, many of the templates the migration tool thinks are infoboxes are in fact not infoboxes. Thanks! —

Spike

Toronto

01:15, September 3, 2015 (UTC)