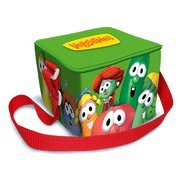 VeggieTales 30 Episodes DVD Set Library (VF2000's version)
Episodes Included
The Early Years!
Where's God When I'm S-Scared?
God Wants Me to Forgive Them!?!
Are You My Neighbor?
LarryBoy!
Larry-Boy! and the Fib from Outer Space!
Larry-Boy and the Rumor Weed
LarryBoy and the Bad Apple
Holiday!
The Toy That Saved Christmas
The Star of Christmas
Saint Nicholas: A Story of Joyful Giving
Royalty!
Adventure!
Minnesota Cuke and the Search for Samson's Hairbrush
Minnesota Cuke and the Search for Noah's Umbrella
Sheerluck Holmes and the Golden Ruler
Heroes!
Rack, Shack & Benny
Dave and the Giant Pickle
Josh and the Big Wall!
Westerns!
Friends and Family!
It's a Meaningful Life
The Wonderful Wizard of Ha's
Winners!
Sumo of the Opera
Little Guys!
A Snoodle's Tale
DVD Gallery
Ad blocker interference detected!
Wikia is a free-to-use site that makes money from advertising. We have a modified experience for viewers using ad blockers

Wikia is not accessible if you've made further modifications. Remove the custom ad blocker rule(s) and the page will load as expected.