A fan-fic thing to make.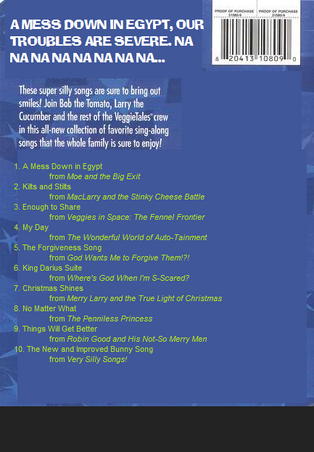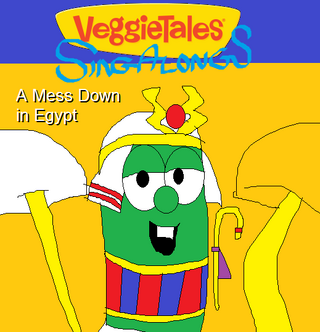 Songs
A Mess Down in Egypt (from Moe and the Big Exit)
Kilts and Stilts (from MacLarry and the Stinky Cheese Battle)
Enough to Share (from Veggies in Space - The Fennel Frontier)
My Day (from The Wonderful World of Auto-Tainment!)
The Forgiveness Song (from God Wants Me to Forgive Them!?!)
King Darius Suite (from Where's God When I'm Scared)
Christmas Shines (from Merry Larry and the True Light of Christmas)
No Matter What (from The Penniless Princess)
Things Will Get Better (from Robin Good and His Not So Merry Men)
The New and Improved Bunny Song (from Very Silly Songs!)
Ad blocker interference detected!
Wikia is a free-to-use site that makes money from advertising. We have a modified experience for viewers using ad blockers

Wikia is not accessible if you've made further modifications. Remove the custom ad blocker rule(s) and the page will load as expected.