A fan-fic thing to make.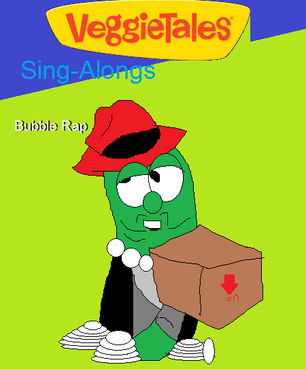 Songs
Bubble Rap (from both Robin Good and His Not-So Merry Men and If I Sang a Silly Song)
Happy River (from Tomato Sawyer and Huckleberry Larry's Big River Rescue)
The Battle Prelude (from Esther The Girl Who Became Queen)
Keep Walking! (from Josh and the Big Wall!)
We Are the 

Grapes of Wrath

 (from God Wants Me to Forgive Them!?!)
I Love My Lips (from Dave and the Giant Pickle)
I Want to Dance (from A Snoodle's Tale)
Best Friends Forever (from The Penniless Princess)
Precious Girl (from It's a 

Meaningful Life

)
Not So Fast (from Lyle the Kindly Viking)
Bonus Song
God is Bigger (from Where's God When I'm Scared)
Ad blocker interference detected!
Wikia is a free-to-use site that makes money from advertising. We have a modified experience for viewers using ad blockers

Wikia is not accessible if you've made further modifications. Remove the custom ad blocker rule(s) and the page will load as expected.