A fan-fic thing to make.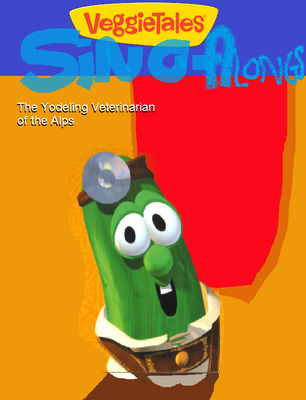 Songs
The Yodeling Veterinarian of the Alps (from The End of Silliness?)
Good for the Grabbing (from Veggies in Space: The Fennel Frontier)
Plugged Up Love (from The Star of Christmas)
God Did (from Moe and the Big Exit)
Viking Medley (from Lyle the Kindly Viking)
Stand! (from Rack, Shack and Benny)
Busy, Busy (from Are You My Neighbor?)
The Feeling of Finishing (from Sumo of the Opera)
To Have a Gift (from Lord of the Beans)
His Name is Darby (from The Wonderful Wizard of Ha's)
Bonus Song
Love for Christmas (from Merry Larry and the True Light of Christmas)
Ad blocker interference detected!
Wikia is a free-to-use site that makes money from advertising. We have a modified experience for viewers using ad blockers

Wikia is not accessible if you've made further modifications. Remove the custom ad blocker rule(s) and the page will load as expected.