Characters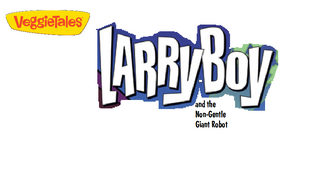 Mr.Lunt
Apollo Gourd (cameo)
Boyz in the Sink (voice-only)
Charlie Pincher
Ermie Asparagus
Silly Song Characters:
Easter Eggs
Jonah - a VeggieTales Movie
Two pictures of Reginald and King Twistomer appear on a window of a bus.
Khalil returns as Lutfi for the 3rd time.
Minnesota Cuke and the Search of Noah's Umbrella
The sippy cup from the sippy cup silly song is on a highchair.
The bean of power is in an art class.
When the monster destroys Bumblyburg, the bellybutton song by the B.I.T.S. (Boys in the Sink) plays on a radio.
Gallery
Ad blocker interference detected!
Wikia is a free-to-use site that makes money from advertising. We have a modified experience for viewers using ad blockers

Wikia is not accessible if you've made further modifications. Remove the custom ad blocker rule(s) and the page will load as expected.