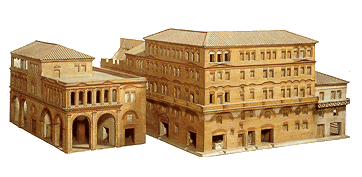 ---
Platanonis: a name that occurs but once (Not. Cur.) to designate a locality on the Aventine in Region XIII. Platanon means a grove of plane trees and with this genitive vicus is perhaps to be understood. This cannot be the platanon mentioned by Martial (iii.19.2) which was in the campus Martius near the Hecatostylon (cf. Pr. Reg. 203). There was probably yet another on the Esquiline, from which the church of S. Eustachio was called 'in platana' in the tenth and eleventh centuries (HCh 251).
Ref: Lacus•Curtius
Citizens Residing On This Street
Ad blocker interference detected!
Wikia is a free-to-use site that makes money from advertising. We have a modified experience for viewers using ad blockers

Wikia is not accessible if you've made further modifications. Remove the custom ad blocker rule(s) and the page will load as expected.