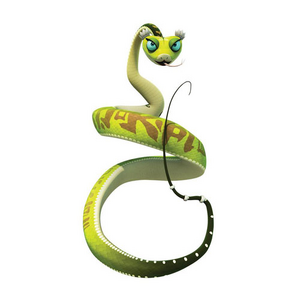 Viper
is a character from the
Kung Fu Panda
film and television series by Dreamworks.
Voice Actresses
Lucy Liu (Kung Fu Panda 1 & 2, Kung Fu Panda: Legends of Awesomeness)
Counterparts
Emily or Pugwash (Theodore Tugboat)
Eileen (Regular Show)
Dee Dee (Dexter's Laboratory)
Shelly Hathercock (The Magic Tapdance Shoes)
Carly Rae Jepsen (The Magic Tapdance Shoes Singers)
Gallery
Ad blocker interference detected!
Wikia is a free-to-use site that makes money from advertising. We have a modified experience for viewers using ad blockers

Wikia is not accessible if you've made further modifications. Remove the custom ad blocker rule(s) and the page will load as expected.