Ad blocker interference detected!
Wikia is a free-to-use site that makes money from advertising. We have a modified experience for viewers using ad blockers

Wikia is not accessible if you've made further modifications. Remove the custom ad blocker rule(s) and the page will load as expected.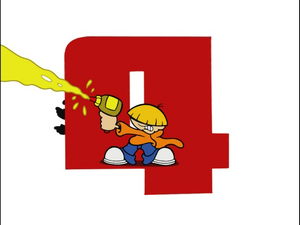 Wallybob Beetlepants
is a parody with
Spongebob Squarepants
audio and clips/pictures from
Codename: Kids Next Door
.
Cast:
Wally = Spongebob
Joey = Gary
Hoagie = Patrick
Abigail = Squidward
Heinrich = Squilliam (Heinrich and Squilliam are both Rivals To Numbuh 5 and Squidward, They are both Voiced By Dee Bradley Baker)
Kuki = Sandy
Nigel = Mr. Krabs
Fanny = Plankton (she's better than the Toiletnator)
Mr. Boss = Karen (at least he's related)
Lizzie = Pearl
The Kid = Larry (see Ripped Pants to know why)
Rachel = Mrs. Puff (Krabs fell in love with her in the Krusty Love episode)
Mr. Uno = Mr. Krabs' grandfather (better than Grandfather)
Mrs. Uno = Betsy Krabs
Mr. & Mrs. Beetles = Mr. & Mrs. Squarepants
Toiletnator = Stanley (that's the only choice left for me)
President Jimmy = King Neptune
Anna = Mindy (trust me, perfect choice)
Sonya & Lee = Mermaid Man & Barnacle Boy (DON'T ASK)
---