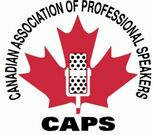 This is the Wiki for the Winnipeg CAPS Chapter. It offers ideas, news and updates on what is happening for Speakers in Manitoba. This is just a test of the page to see if this is a viable way to create and share information with our members.
---
More entry: Here is a list of the next meetings of the Chapter. --24.77.61.208 15:48, 20 September 2006 (UTC)
Test item two of the Wiki pad.
Okay here is a test and the willingness to go forward or let it fall.
Test the next item of material
Glad to be of help. si we gogo dalldlk
dldldldl
Ad blocker interference detected!
Wikia is a free-to-use site that makes money from advertising. We have a modified experience for viewers using ad blockers

Wikia is not accessible if you've made further modifications. Remove the custom ad blocker rule(s) and the page will load as expected.