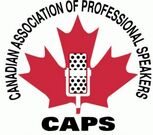 This is the Wiki for the Winnipeg CAPS Chapter. It offers ideas, news and updates on what is happening for Speakers in Manitoba. This is just a test of the page to see if this is a viable way to create and share information with our members.
---
More entry: Here is a list of the next meetings of the Chapter. --24.77.61.208 15:48, 20 September 2006 (UTC)
Test item two of the Wiki pad.
Okay here is a test and the willingness to go forward or let it fall.
Test the next item of material
Glad to be of help. si we gogo dalldlk
dldldldl