Ad blocker interference detected!
Wikia is a free-to-use site that makes money from advertising. We have a modified experience for viewers using ad blockers

Wikia is not accessible if you've made further modifications. Remove the custom ad blocker rule(s) and the page will load as expected.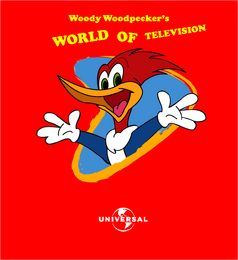 Woody Woodpecker's World Of Television
Is A VHS. It Is Released By Universal Studios Home Entertainment In 2005, It Has Billy West as Woody Woodpecker And It Will Go To The NCH.
Episodes
Noddy's New Friend (Noddy)
Pallet Party Panic (Pokemon)
Percy, James and the Fruitful Day (Thomas and Friends)
Ghosts (TUGS)
Flying (Rosie and Jim)
Codename Icky (Cyberchase)
Postman Pat Misses the Show (Postman Pat)
Scoop Has Some Fun (Bob the Builder)
Sherlock Sooty (Sooty)
Beep, Beep (Road Runner)
Telly Trouble (Fireman Sam)
Mike's New Car (Pixar Shorts)
Brum and the Pram (Brum)
Multicultural (The Wiggles)
Tigger's Shoes (The New Adventures Of Winnie the Pooh)
The Barber Of Seville (Woody Woodpecker)
Fat Controller (Ernest the Engine and Others)