Travelin' Xmas
Christmas morning was spent in the hotel. We talked to the grandparents using Sightspeed[1]. This worked pretty well really. Our biggest problem with it is that we lose the audio sometimes.
I also dressed up the PC with Xmas widgets from Yahoo[2]. It was not quite the same as the real thing though. But I suppose it was better than nothing...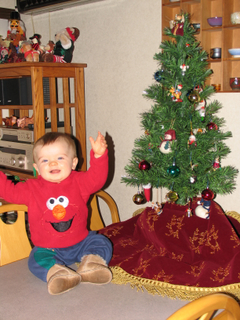 Ad blocker interference detected!
Wikia is a free-to-use site that makes money from advertising. We have a modified experience for viewers using ad blockers

Wikia is not accessible if you've made further modifications. Remove the custom ad blocker rule(s) and the page will load as expected.