Yacker the Wisp
is a white Wisp and the leader of the Wisps in
Sonic Colors
.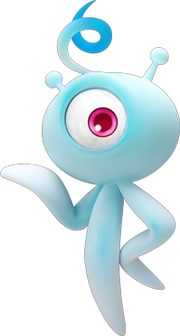 Counterparts
Puffa (TUGS)
Pluto (Mickey Mouse)
Gary (SpongeBob SquarePants)
Mortu (Teenage Mutant Ninja Turtles)
Spunky (Rocko's Modern Life)
Wrecking Ball or Hot Dog (Skylanders)
Porkchop (Doug)
Max (Maya The Bee)
Parodies
add more please
Ad blocker interference detected!
Wikia is a free-to-use site that makes money from advertising. We have a modified experience for viewers using ad blockers

Wikia is not accessible if you've made further modifications. Remove the custom ad blocker rule(s) and the page will load as expected.