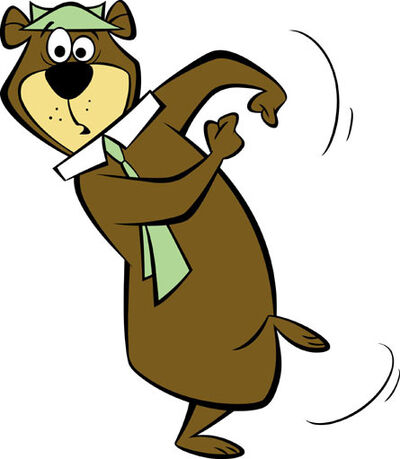 Yogi is the Bear from Yogi Bear. He was originally voiced by Daws Butler and is currently voiced by Greg Burson (from 1988-1984) and Jeff Bergman. In the movie, he was voiced by Dan Aykroyd. 
Counterparts (Yogi Bear Version)
Ash (The Pokemon Adventures/World of Doki)
Tai (Digimon Adventure)
Sugar (Total Drama) (Sugar and Yogi are ridiculous characters)
Counterparts (Scooby Doo Version)
Oliver (Thomas the Tank Engine and Friends)
Counterparts (SpongeBob's New Boat version)

 WARNING: You may add appropriate counterparts. But, do NOT delete any.
Ad blocker interference detected!
Wikia is a free-to-use site that makes money from advertising. We have a modified experience for viewers using ad blockers

Wikia is not accessible if you've made further modifications. Remove the custom ad blocker rule(s) and the page will load as expected.