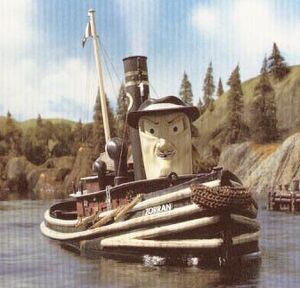 Zorran
is Captain Zero's First Z Stack Fleet.
Trivia
Counterparts (TUGS Version)
Counterparts (Salty's Lighthouse Version)
Counterparts (Theodore Tugboat version, fan made)
Max Winters or Lord Hebi (Teenage Mutant Ninja Turtles)
Counterparts (TUGS Girls Version)
Daisy (Thomas)
Jane Kangoro (Dr seuss)
Esdeath or Seryu (Akame ga kill)
Annie Leonhardt (Attack on titan)
Nui harime (Kill la kill)
Bailey or Tokisaki Kurumi (Date a live)
Ad blocker interference detected!
Wikia is a free-to-use site that makes money from advertising. We have a modified experience for viewers using ad blockers

Wikia is not accessible if you've made further modifications. Remove the custom ad blocker rule(s) and the page will load as expected.